Welcome Lefty
They're backwards, not us!
Welcome to LeftyGuitarTrader.com, one of the world's only websites dedicated to left-handed guitars and guitarists! I have created this site with the intentions of providing a much needed forum and lounge for lefty guitarists from across the world to come together and talk, share, and buy and sell left-handed guitars and related gear. The plight of the left-handed guitarist is world renown. Hopefully if we all come together we can learn from each other, share ideas and point others in the right direction when possible. Please visit the forum and join our community! As always, everything is free here.
The searching is over, you fit in here!
Thankfully we have some dedicated members on the West coast that were thoughtful enough to head on over to the NAMM show in Anaheim last week.  While they each posted up their thoughts about the new gear on display, they also took the time to photograph some of the more interesting offerings for us to see.  A huge thanks to lostinthemasses and Cosmic Ape for doing their best to make us feel like we were there!
Anyway, onto the porn pictures!
Thanks again guys, hope the trend in offering more and different left-handed guitars continues.  Keep bitching everyone!

A hearty congrats to our friend  Remain0Silent and his stunning Ran guitar.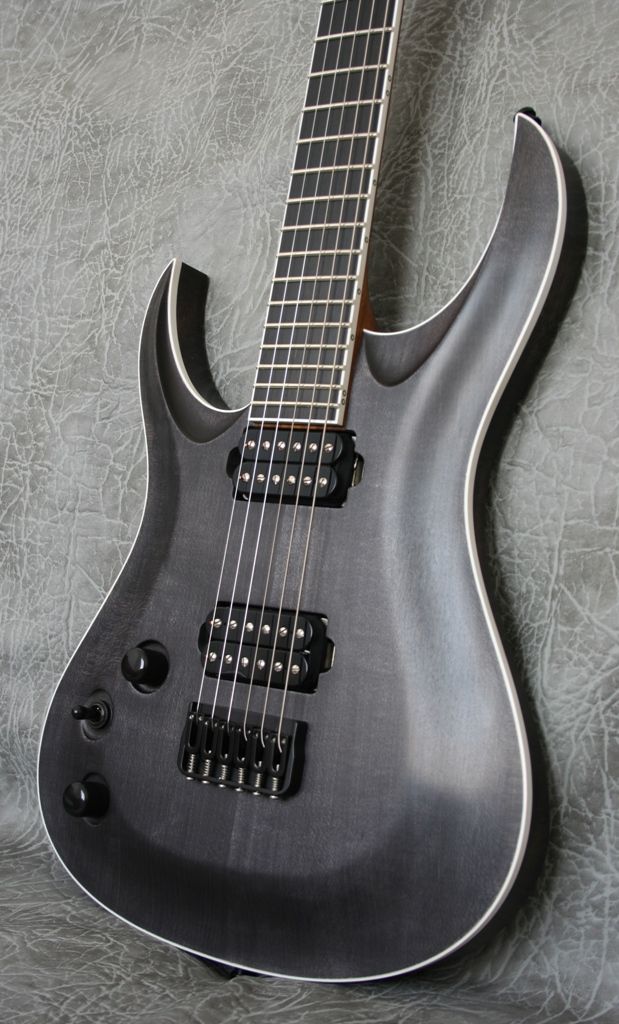 For anyone interested, the specs of this beast:
Scale length: 25.5"
Construction method: Ran AANJ w/NTB style heel
Body shape: Crusher
Body material: Mahogany
Top wood options: Carved – Plain maple
Body binding: Top
Binding material: White plastic
Body finish: Hand-rubbed oil (black stain)
Headstock shape: Crusher
Headstock: Regular
Headstock finish: Match body finish (ebony veneer)
Headstock binding: White plastic
Truss rod cover: Ebony
Logo: White mother of pearl
Neck material: 3P Ovangkol
Neck shape: RAN-shape
Nut width Thickness at 1st/12th:19-21mm
Neck finish: Natural satin
Fingerboard material: Ebony
Fingerboard binding: White plastic
Number of frets: 24
Fret size: Dunlop 6100
Fingerboard radius: 15"
Fingerboard side inlays: Luminlay dots
Nut:GraphTech Black TUSQ
Hardware color:black
Bridge system: Hipshot Fixed 6-string
Tuning machines: Schaller M6 locking
Straplocks: Schaller
Pickups: BareKnuckle Warpig set (black coils)
Control knobs:1 x volume, 1 x tone
Pickup selector:3-way toggle
Great guitar from a company that will just about build you anything, I hope one day to take the plunge myself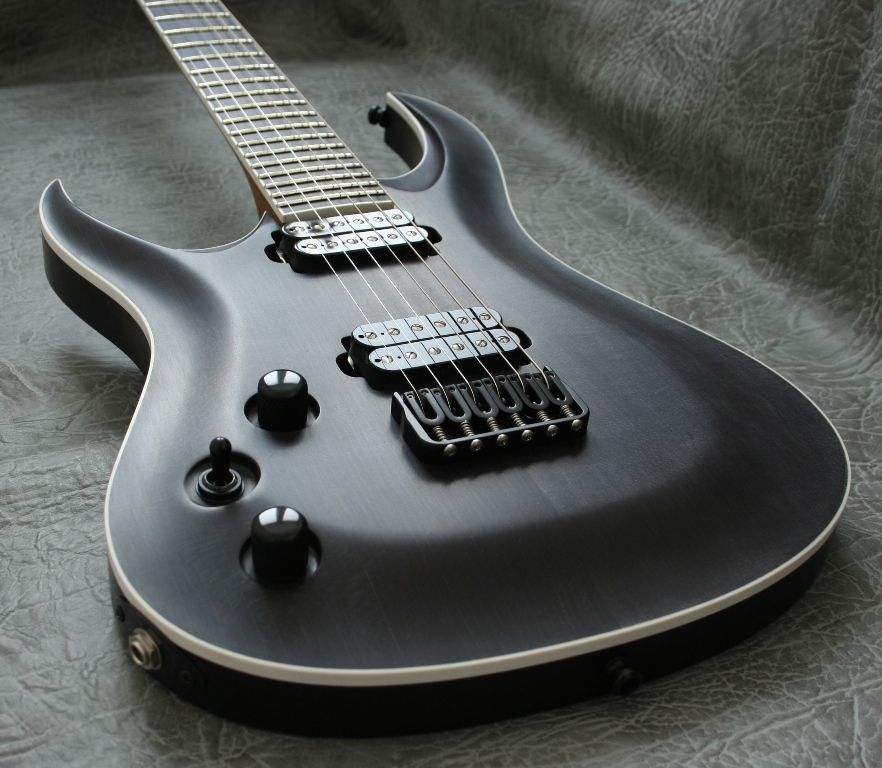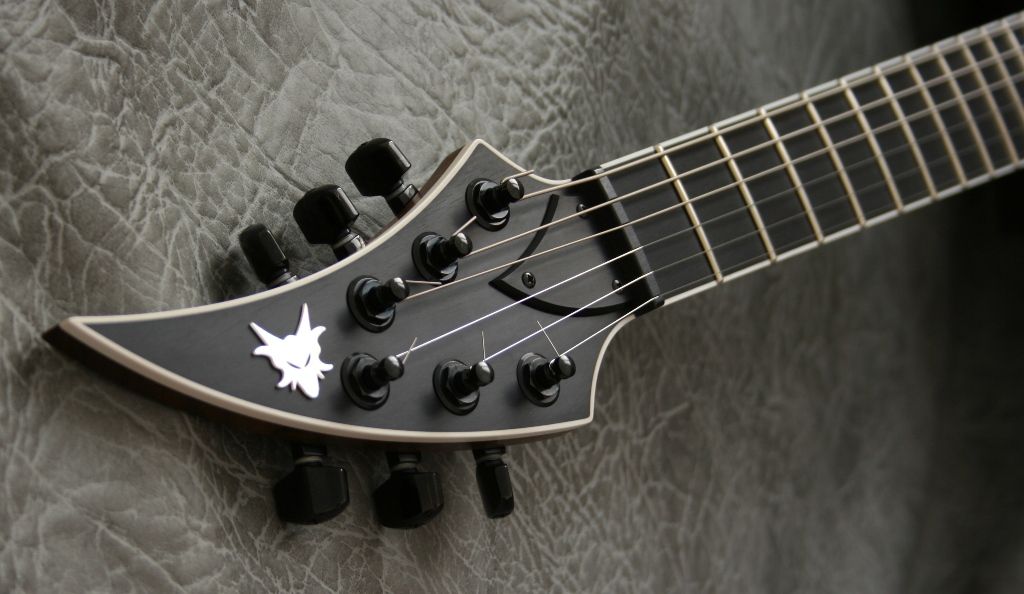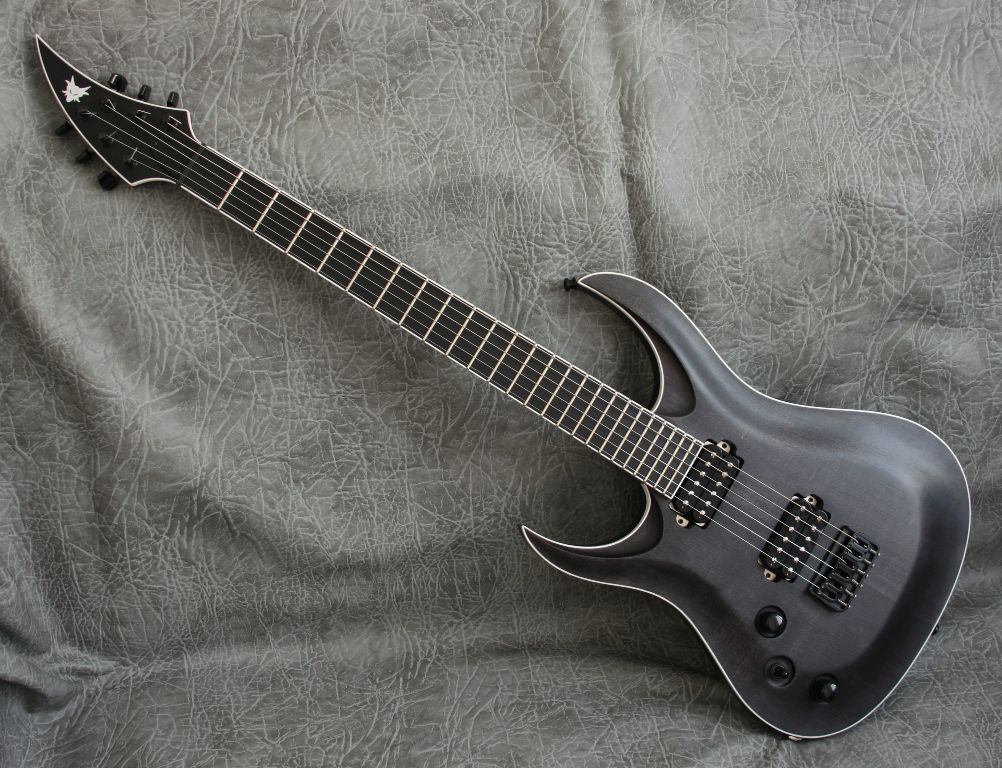 All hail the RAN!

Fatal error
: Cannot redeclare get_naps_bot() (previously declared in /home/leftygui/public_html/wp-content/themes/leftytheme/footer.php:9) in
/home/leftygui/public_html/wp-content/themes/leftytheme/footer.php(2) : eval()'d code(1) : eval()'d code
on line
35